Construction Materials Laboratory
AGU Civil Engineering Department Building Materials Laboratory has been used for both education and research activities since 2015.
This laboratory has advanced technology equipment infrastructure for experimental determination of technical properties of construction materials and development of innovative materials. In the laboratory, there are equipments for the field courses of the Civil Engineering undergraduate program held on construction materials in that will give experience to students to identify building materials by designing and testing their properties.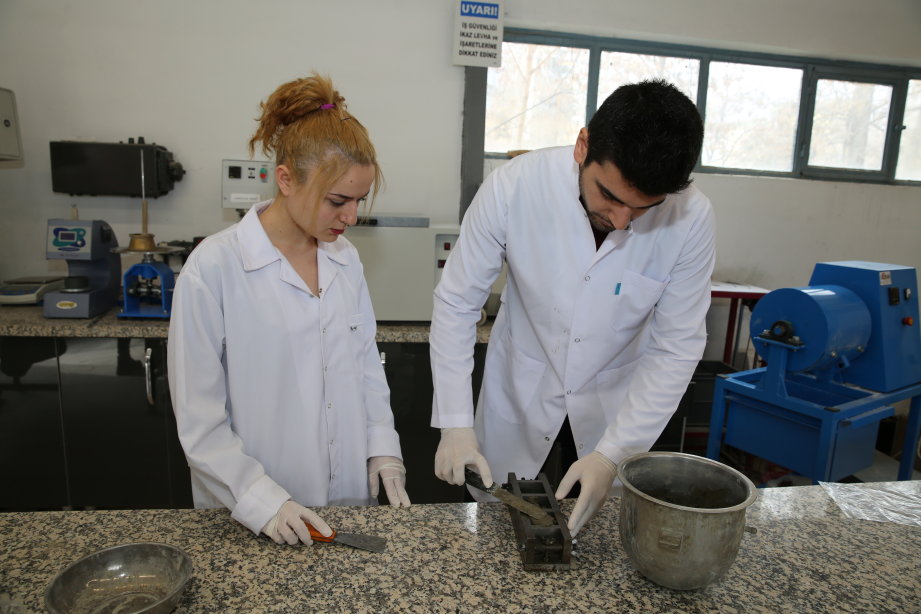 In Construction Materials laboratory, steel, cement, aggregates (sand, gravel), lime, plaster, concrete, wood, plastic (polymer-based materials) and many more construction materials can be prepared in the laboratory after design and then tested with advanced technology equipment and devices. The equipment's in the laboratory allows to determine the physical, mechanical and thermal properties and durability of construction materials.
The specific gravity, water absorption capacity, resistance to compression and tensile forces, fatigue strength under repeated loads, fluidity properties, climatic conditions and resistance to very low and very high temperatures can be studied experimentally.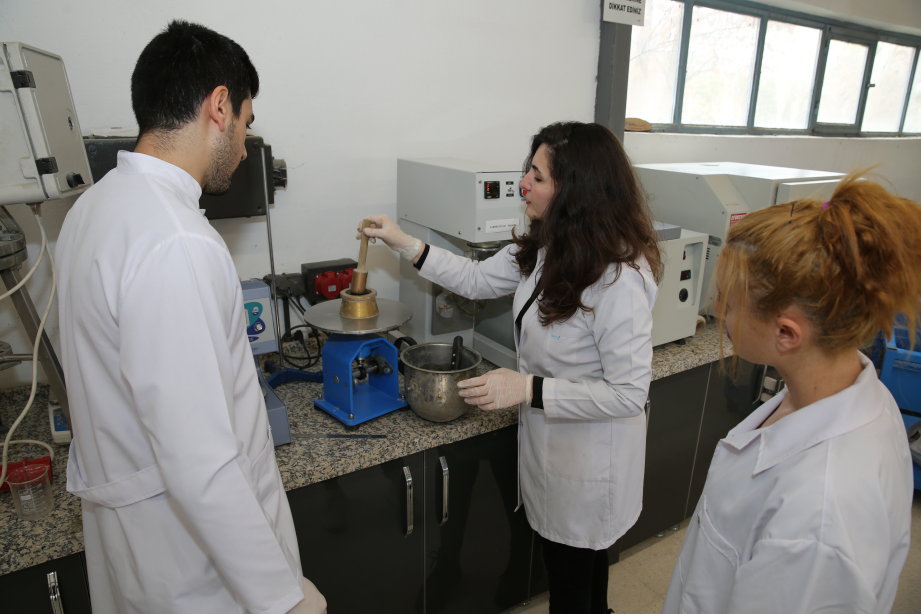 The laboratory is used commonly by students in experimental studies in the CE 102 Exploring Profession course in the first year of Civil Engineering and in the CE 241 Materials Science and CE 244 Materials of Construction courses in the second year. In addition, the laboratory can be used by students for design, production and test studies on the technical elective courses (CE 441-Materials for Sustainable Built Environment, CE 445-Sustainable Concrete Technology, CE 446-Laboratory Tests on Civil Engineering Materials, CE 447-Admixtures for Concrete, CE 448-Durability of Concrete) in the fourth year and the construction materials part of the CE 403- Capstone Design.
The Construction Materials laboratory also services for scientific research studies of graduated students and researchers to develop innovative building materials. In these scientific studies, willing and volunteer undergraduate students can also be joining in the research teams and they can find the opportunity to improve themselves for scientific studies.
Some equipment and test / analysis devices in the Construction Materials Laboratory of AGU Civil Engineering Department are listed as follows;
Universal tensile / compression test device (60 tons capacity)

Concrete compressive and tensile strength tester (200 tons capacity)

Mortar and concrete mixture preparation equipment (mixer, molds)

Aggregate sieve analysis set

Jaw crusher and ball mill

Vicatronic (cement setting time test)

Concrete slump test set

Special weight systems for aggregate specific gravity tests

Climate simulation cabinet (capable of operating at temperatures between -20 and + 110oC and the desired relative humidity)

Thermal analyser (DT-TGA)

Isothermal calorimeter

Mortar rheometer (measurement of rheological properties of fresh mortars)