Abdullah Gül University (AGU) Civil Engineering Department faculty member Prof. Dr. Niğmet UZAL participated in the "Kayseri Climate Change Action Plan (IDEP) Stakeholder Workshop" organized by the Kayseri Metropolitan Municipality Climate Change and Zero Waste Department.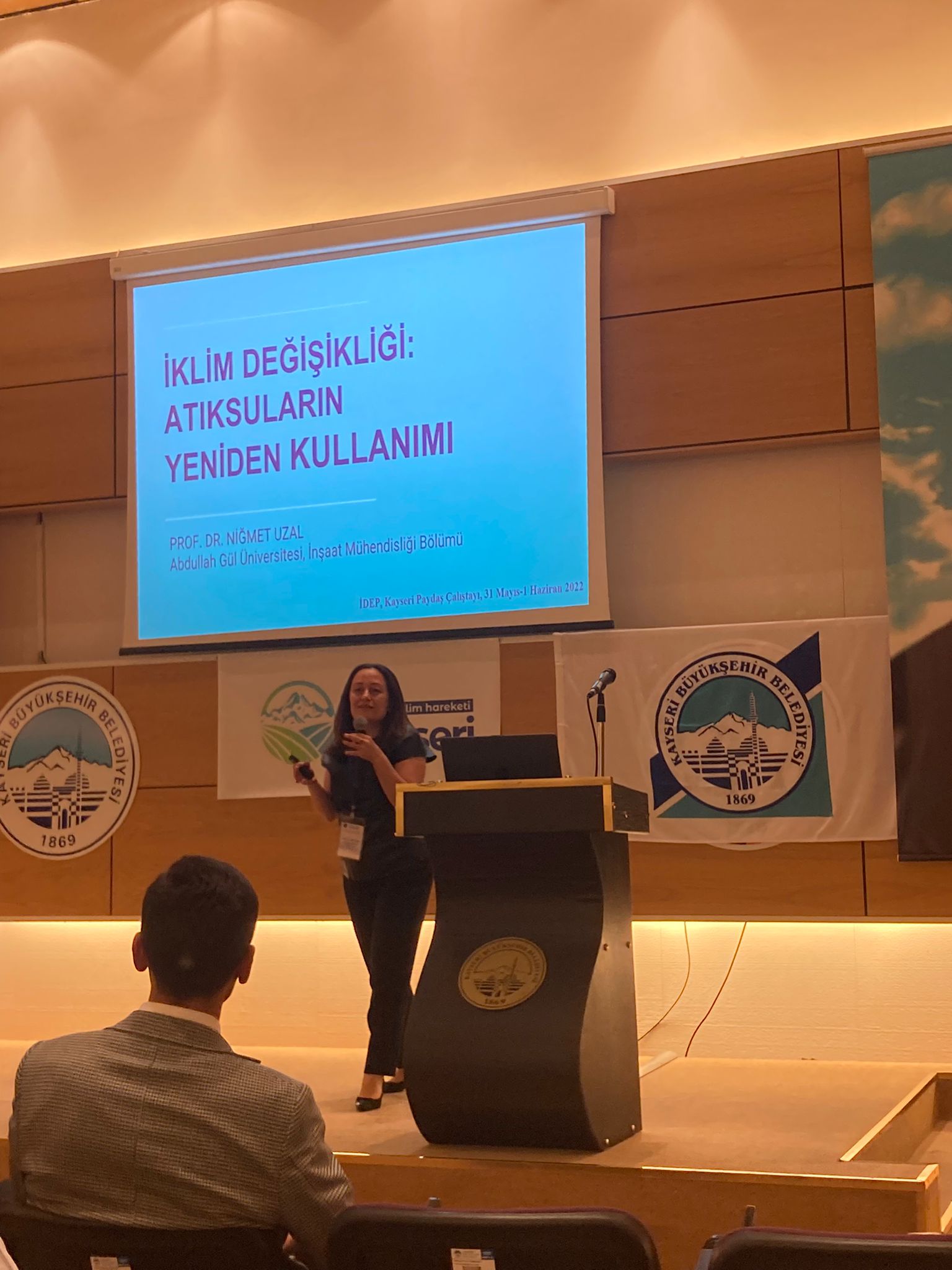 The workshop, which was held between May 31 and June 1, 2022 at Kadir Has Congress Center Lifos Hall, was attended by the Mayor of the Metropolitan Municipality, Dr. Memduh Büyükkılıç, Environment, Urbanization and Climate Change Provincial Director Sibel Livdumlu, Metropolitan Municipality Deputy Secretary General Ali Hasdal, Climate Change and Zero Waste Department Head Buket Ergin, Climate Change Awareness Project Consultant Tamer Atalay and Engin Algür, and academicians who will make presentations. Participating in the workshop, our faculty member Prof. Dr. Niğmet UZAL made a presentation titled "Climate Change: Reuse of Wastewater".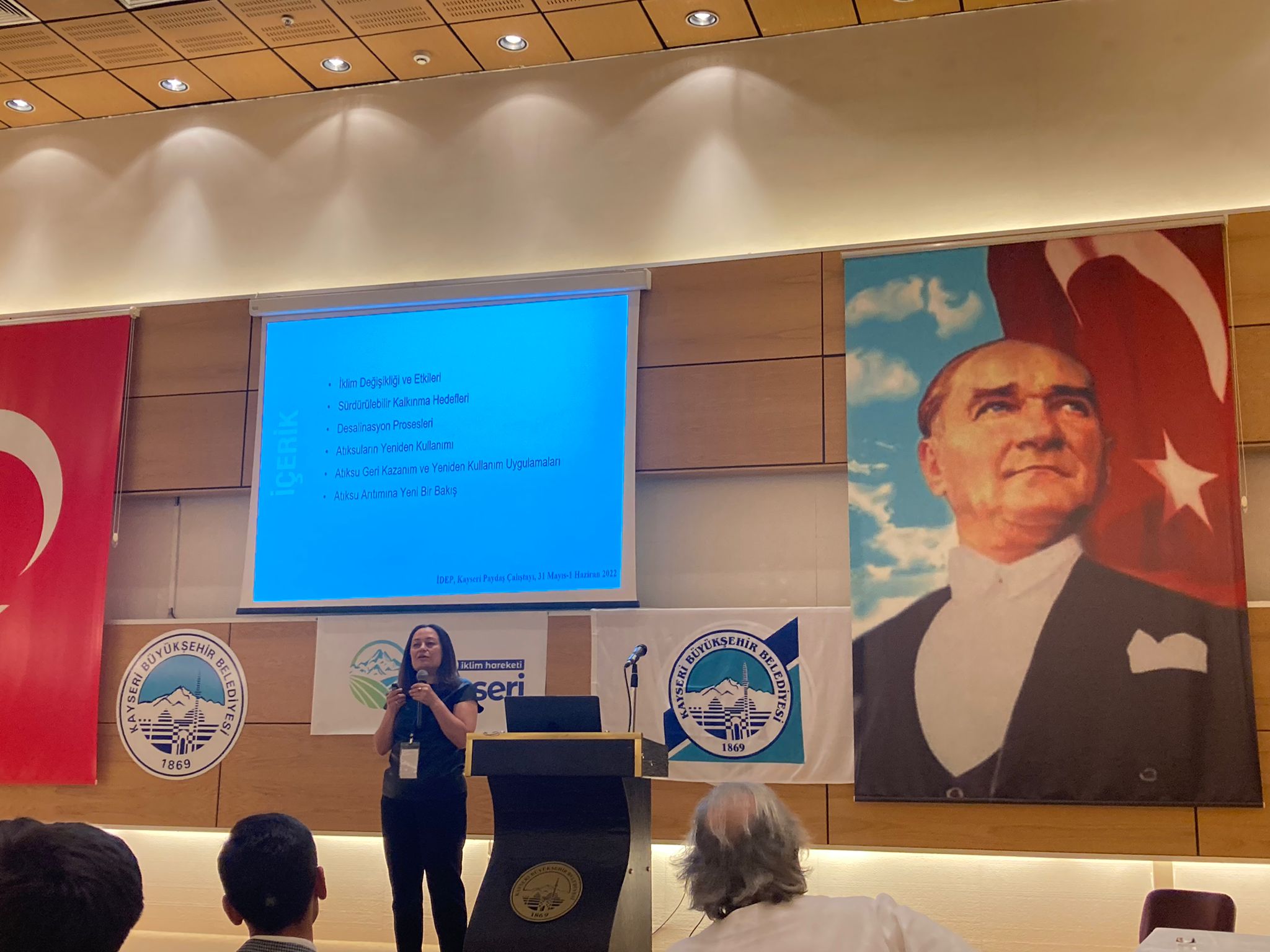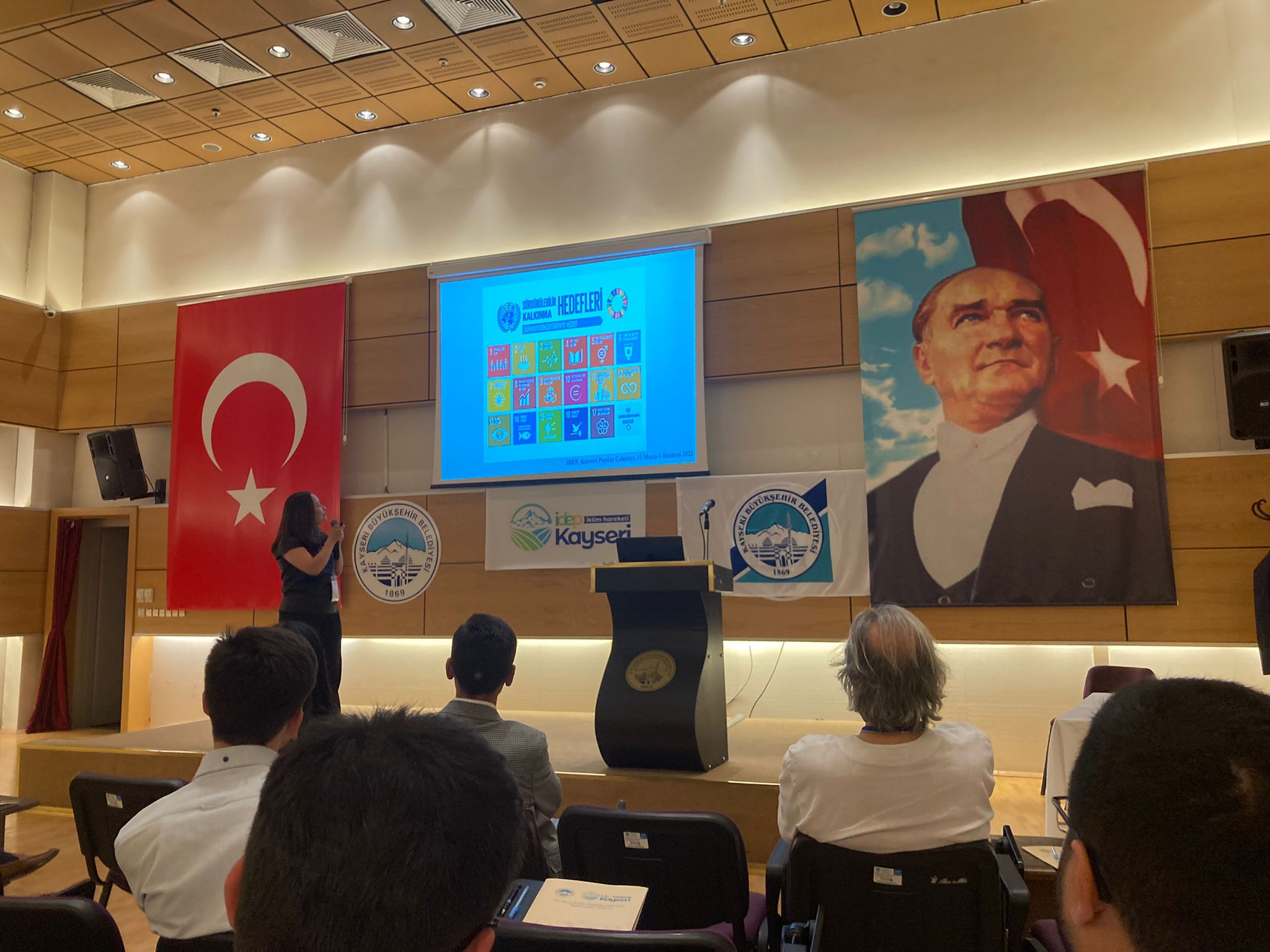 The "IDEP-Kayseri Climate Action" project for the preparation of the Kayseri Climate Change Adaptation and Mitigation Action Plan was launched on 28 February 2022. The first training and workshop meetings for the IDEP Working Group were held between 28 February and 04 March. In the first stage of the IDEP-Kayseri project, the current situation was evaluated by making greenhouse gas inventory and climate risk and vulnerability analysis. The strategy, aims and targets for mitigation and adaptation will be determined with all the stakeholders in our city, with the beginning of the workshops held with this organization.